No matter what kind of diet we adopt to manage our body, the secret to perseverance is to keep ourselves in a state of fun and happiness, and turn our diet into a lifestyle habit. In the ketogenic diet, due to the strict requirements on the ratio of macronutrients, you may always focus on the things you cannot eat, and even spend all your time on checking food labels and tracking calories, which is not fun at all .
  Our latest innovative product, Keto Blend, can help you eliminate the worries and troubles caused by the ketogenic diet.
  ketogenic mixed powder is specially developed for ketogenic diet. Its macro-nutrient ratio is 60% fat, 35% protein, and 5% carbohydrate, which is very suitable for ketogenic diet. It's very simple. All you have to do is drink a delicious ketogenic milkshake when you are gluttonous.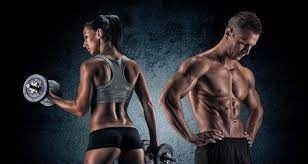 There are three flavors to satisfy different people's preferences: strawberry and vanilla, coffee and walnut, chocolate caramel, it sounds super sweet and delicious. Of course, ketogenic milkshakes are the most convenient and commonly used way to use them, but it doesn't stop there. Today I will bring you three recipes for playing ketogenic mixed powder to give you some inspiration.
  1. Ketogenic milkshake
  material
  300ml water
  1 tablespoon of ketogenic mixed powder (strawberry and vanilla)
  the way
  Add 300 ml of water to the cup, and then add a spoonful of the ketone mixture.
  Shake well (please make sure the lid is closed tightly!), and you will have a delicious and smooth milkshake. Yes, it's that simple.
  2. Ketogenic protein balls
  material
  1 scoop of ketone mixture (coffee and walnuts)
  50 grams of smooth almond butter
  Walnut
  the way
  In a small bowl, add a spoonful of the ketone mixture and smooth almond butter.
  Use a spoon or spatula to mix the two ingredients together until the mixture is uniform, then take out a small amount and roll it into small balls by hand. Repeat this action.
  Then throw each ball into the crushed walnut slices and roll.
  You can enjoy it, or put it in the refrigerator, and eat one whenever you need any delicious snack.
  3. Keto protein pancakes
  material
  two eggs
  150ml almond milk
  3 tablespoons of ketone mixture (chocolate caramel)
  1 teaspoon coconut oil
  Optional sauces:
  Sugar-free syrup (cream candy)
  chopped almonds
  the way
  Put the eggs in the bowl first, then pour the almond milk. Beat with a whisk to get the mixture.
  Now add the ketone powder and mix again to make the batter smooth.
  In a frying pan, heat a little coconut oil, then put a little pancake batter in the pan.
  Fry for 2-3 minutes, then turn over.
  Repeat for the remaining pancake batter until it runs out.
  Sprinkle butter syrup and chopped almonds on top. Now let us have a beautiful day full of energy.