We are familiar with collagen, a nutrient substance. Although it is protein, the effect of collagen is very different from that of whey protein or soy protein.
  Because collagen is present in our teeth, skin, bones and cartilage, collagen can improve the health of the skin, connective tissue and even the digestive system. No wonder these two years have been listed as a popular supplement.
  What role does collagen play?
  The role of collagen is different from other typical protein sources. For example, whey protein is digested and broken down into the basis for muscle growth and repair. Collagen works like this, but collagen can also send a signal to the body to automatically produce more collagen.
  In other words, taking collagen can "deceive" our body into thinking that its supply of collagen is decreasing, thereby producing more collagen.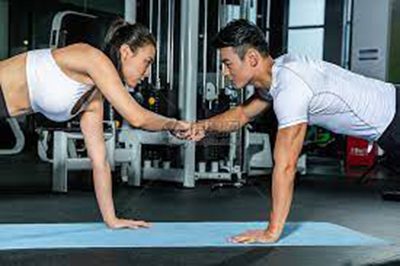 Collagen can also naturally promote creatine, increase the growth of lean meat, and improve the recovery ability between physical exercises. Therefore, when people want to improve body composition and sports performance, collagen is a good choice for regular supplements.
  The source of collagen
  Since collagen is a natural protein, most supplements come from animals such as beef, pork and fish. Supplements can come in different forms, but hydrolyzed (or partially broken down) collagen seems to be the most beneficial to the human body. The public may be familiar with gelatin, which is a relatively low-processed collagen that is often used in cooking.
  Collagen Supplement
  There are many different types of collagen supplements, including types 1-4. These types target different body structures, teeth, skin, bones and cartilage, as well as the cushioning effect on joints and the health of skin, hair and nails. In addition to different types of collagen, different types of external supplements such as protein powders, beverages and topical creams are also sold on the market.
  Collagen Powder
  Collagen powder is probably the most widely used form of collagen supplement on the market. It usually exists in a hydrolyzed (or decomposed) form, so it is most easily absorbed by the body. It has shown its greatest effect in research and can be easily mixed with beverages, such as milkshakes after exercise. Current research supports that collagen powder can improve muscle health like other protein sources.
  Collagen Drink
  Collagen drink is another popular form of supplement. Collagen has been dissolved in the liquid and can be taken easily anytime. The benefits of these supplements depend on the type of collagen they contain, of which 1-4 are the most beneficial. But they are more expensive and often need to be refrigerated, making them inconvenient to carry on a journey.
  Bone soup
  Bone soup is another popular way for people to obtain collagen in their diet. Although they are not really "supplements" because they are actually food, bone broth contains high levels of collagen. In recent years, they have become very popular and are available in many supermarkets. It is also convenient to make at home. Topical cream
  Facial creams containing collagen are very common. They are said to help improve skin elasticity and have anti-aging effects. People can increase the collagen content in the skin through topical creams. Studies have shown that over time, continuous use of topical collagen products can increase skin moisture and elasticity.
  The benefits of collagen supplements
  Collagen powder is easy to add to food and beverages. Easy to absorb; increase muscle growth may not be suitable for vegetarians.
  Collagen beverages may be more expensive for instant beverages.
  The natural source of collagen for bone soup; it can be made by yourself, it may contain a lot of salt; it is difficult to distinguish the collagen content
  topical creams need to be used for a long time to increase the hydration and elasticity of the skin; it is difficult to determine the content of collagen
  The best way to get collagen?
  The best way to obtain collagen by eating may be in the form of hydrolyzed supplements, powders or beverages. Oral collagen is also good for the skin. When collagen powder contains type 1-4 collagen, its function is the most comprehensive.
  Although collagen supplements are very popular, there are several different forms that can be confusing. For maximum benefit, it is best to use the hydrolyzed form of collagen and check that the label contains the desired type of collagen.