just got it. Add 2 tablespoons of ketone powder instead, and 1 tablespoon of whey. It blends very smoothly!
  My old trick will never confuse this delicious food!
  no leakage, simple construction, easy to clean up, don't worry about getting trapped. It's been long enough, I hope it won't smell.
  *has been updated* for several weeks, but still impressed! I just learned that there is no rubber stamp! This greatly helps reduce mold and odor!
  *clumping* Other people's posts seem to happen only when you fill it into the top powder without leaving a proper space for the liquid to shake. You have to give it some space to mix!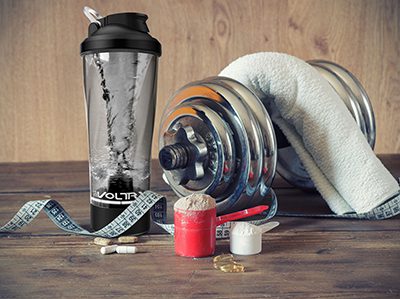 What impressed me was that I added a tablespoon of cocoa powder, cold water, ice cream, whey and ice to the mixture. It is mixed with cold cocoa powder. Of course, I did add a lot. At this time, the glass was full, so some small pieces floated on it, but the ice melted a bit. After I drank some, there was more space in the bottle. I shook it again, completely smooth. Really impressed.
  Now. Please make an insulating board?
  So I have been here for a few months. Still impressed. I use it almost every day because it is just an ordinary water bottle. No mold, no smell! It is easy to clean because there is no place where anything can be trapped inside. Even if you just drop some soap and water and let the hybrid rise, it can also play a light cleaning role.
  I also tried putting peanut butter in the whey smoothie, like a meal of 3-4 tablespoons. The mixture is very smooth.