Gua sha | HyperBlade Massage Gun | IASTM Muscle Massager | VOLTRX MuscleBoost Blade
$169.99
Main Benefits:
– Promote blood circulation, help with weight loss and body shaping.
– Eliminate muscle fatigue from work or long drive, etc.
– Deep tissue massage, perfect for a physical therapy.
– Help quickly warm up & recover before and after workouts / exercises.
– Relieve muscle soreness & stiffness from excessive workouts or a chronic muscle strain, etc.
– Help keep the muscle active from a chronic lack of exercise & help with muscle atrophy rehab.
– Help increase the range of muscle motion to prevent sports injury.
Description
[ All-in-one Gua Sha Scraping Massage Tool ] Hyperblade is ergonomically designed after more than 7000 tests in 4 years to perfectly fit any of the body part. It synthesized and simplified the diversity and complexity of common Gua Sha scraping tools, making the scraping massage more easy and convenient to operate even for a single person.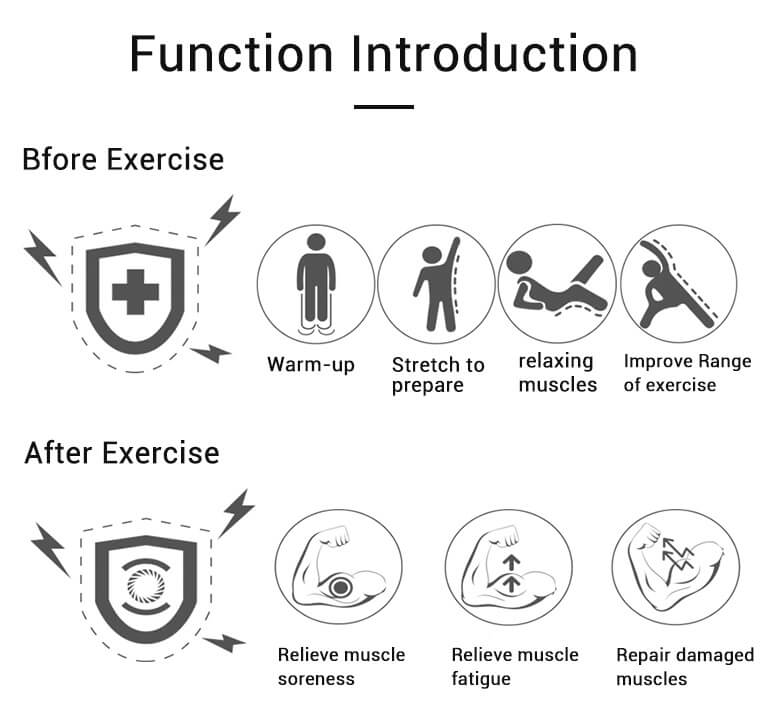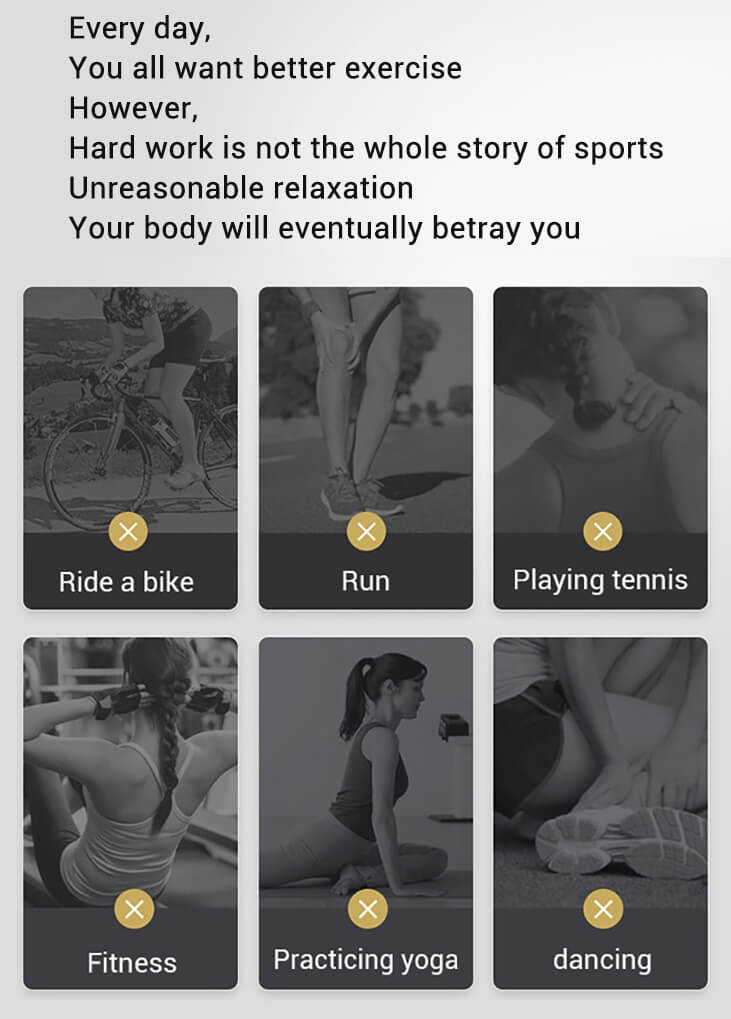 [ Advanced NMES Microcurrent Therapy ] Neuromuscular electrical stimulation (NMES) is originally developed for astronauts to prevent muscle atrophy in weightlessness situation (lack of exercises), and has been widely used in the fields of physical therapy, fitness training and muscle rehabilitation for it's remarkable effect on muscle stimulation. Our Hyperblade can generate NMES microcurrent that acts directly into the deep muscle area with 3 levels adjustment.
[ Smart Detection & Touch Control ] Our Hyperblade can automatically search for stimulation points when you scraping it over your skin. The device itself will also monitor your usage status when activated – hold the handle & apply to your skin, the NMES and microvibration will both work; hold the handle & without applying to your skin, only the microvibration will work; release the handle, both will stop working.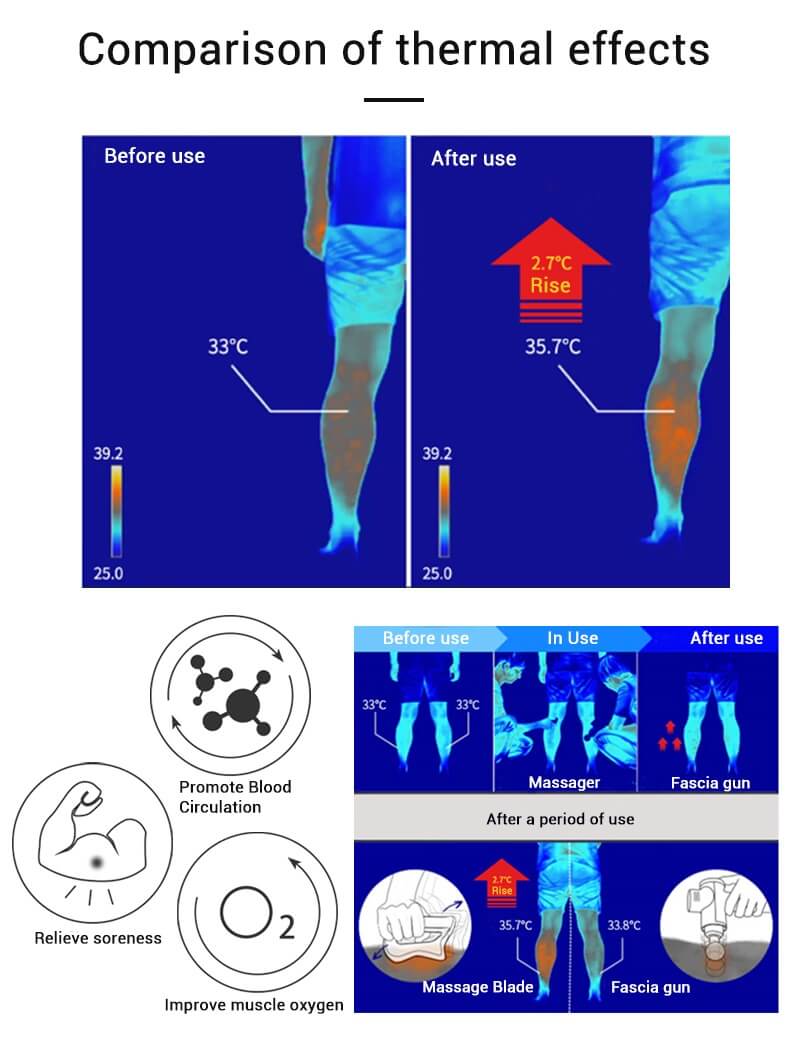 [ Portable & Rechargeable ] Only weights 0.5 pound, easy to storage and carry around with the help of our elaborate case (included). High performance lithium battery supports 5-7 hours (depending on the level) continuous use. Up to 14 days endurance for normal use (30 minutes a day). Type C charger cord can be connected to wall charger, power bank, car charger and laptop USB port to charge.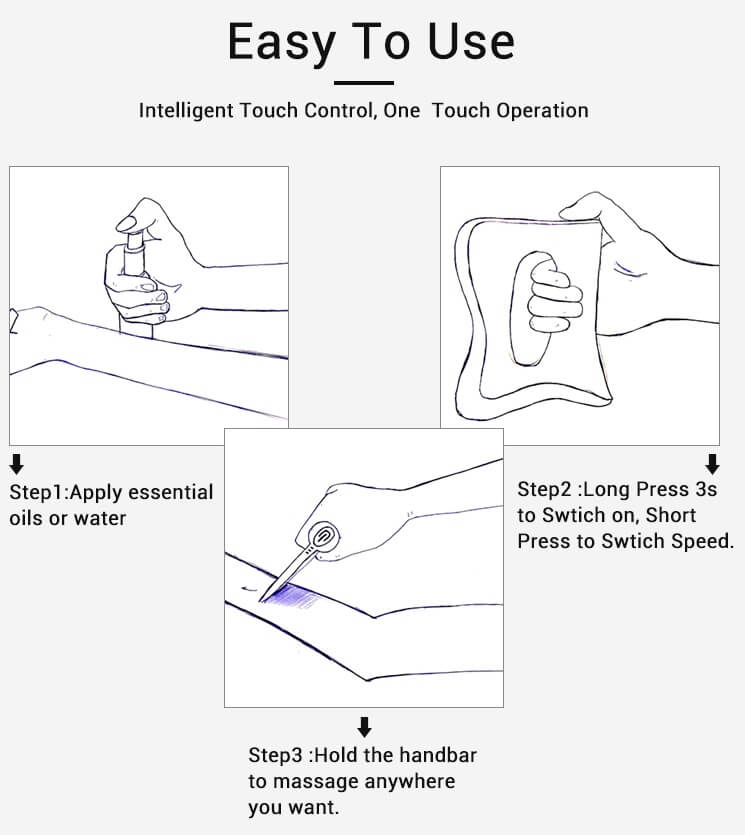 [ Enjoy Your Personal Sports Rehabilitator ] Our Hyperblade can help with muscle pain & tension relief, muscle training, injured muscle recovery, increase the range of muscle motion to prevent sports injury, prevent and help with muscle atrophy caused by chronic lack of exercise, etc. A quick and convenient solution to your muscle health. Enjoy your personal sports rehabilitator.
Note:
Please read the user manual carefully before use.
Package:
1 * Hyperblade H1 device
1 * Water & essential oil container
1 * Type C charging cable
1 * User Manual
1 * Travel Case
Only logged in customers who have purchased this product may leave a review.