I used to stir all my protein with a spoon. When you do this, you will always get some small pieces. No matter how hard you stir them, or how long you stir them, they will not completely dissolve. Just like that, I shook it for about 30 seconds, everything was perfectly mixed, no big lumps! I now drink a protein shake for breakfast every morning! It is easy to clean the voltrx protein bottle, just put some soap and water in and shake it!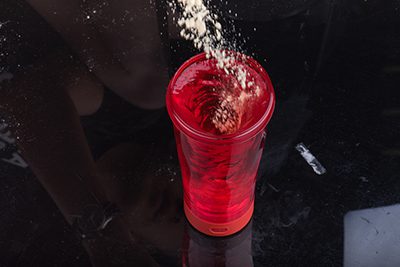 This is a great product. When my girlfriend started this weight loss plan, I bought her the electric shaker bottle, she liked it very much! She adjusted the protein in the morning and took them to work or something, and they never spilled it again.
  The plastic is hard and durable, although the slender center makes it difficult to reach the bottom when cleaning. But to be honest, this is a great money product, and I will definitely do it, but still that sentence!