Nowadays, more people have higher requirements for their body. So for a woman, what is the representativeness of a good body? Except for the well-known vest line, it is the hip. I believe everyone has heard the saying, "No buttocks don't work out. If you don't have a buttocks, you can't see that you have a good habit of fitness."
  Many people will inquire about more lazy weight loss methods on the Internet, which means that they can be done well indoors, because they don't want to go to the gym or don't have time to go to the gym, or there is no gym around where they live. At this time, indoor lazy exercises will be more convenient, but you must not underestimate the weight loss effect of these indoor lazy exercises.
  1. Side lunge
  The action is very simple. First of all, we need to stand naturally. When standing, we should pay attention to three points, raise our heads and tuck our abdomen. Take the left foot about a step to the left, and then quickly return to where you started. Then he changed his right foot, and took about one step, and quickly returned to the starting position.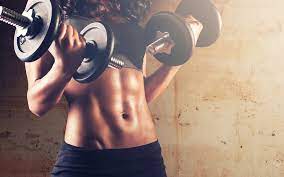 This action is equivalent to an active action. If you have HIIT experience, you have seen him in many videos, which can make our body quickly adapt to the rhythm of the movement. It's simple and easy to use. Basically, after doing a few back and forth, you can feel the fever in the whole body. Even the muscles and bones can be stretched along with it. At the beginning, there is no need to pursue speed, but to pursue the standard of movement.
  2. Sofa squat jump
  As the name suggests, we need to use the sofa. First, we need to stand in a standing position, and then sit on the sofa slowly, so that we can put our hands behind our heads at this time. The back movement is very important. First, you need to be straight, and then slightly reverse the bow. It is safer to choose a sofa with a backrest, sit in the deepest part of the sofa, and then use explosive force to make yourself jump up.
  3. Hip bridge
  This is a very common indoor training exercise for lazy people. Lie flat on the bed, then bend the knees and touch the soles of the feet to the ground. At this time, your arms can be placed on both sides naturally. Then slowly lift your hips up to the position of your knees. Here you should pay attention that the abdominal muscles should be in a state of tension at all times. Feel the contraction of our hip muscles naturally.
  The hip bridge is a good exercise for the buttocks. Freehand training will be more convenient and there is no possibility of overload. Except for the hip joint, there are no other joints in the body, so they will not cause damage to the joints. This action can last for one minute each time, and then rest for another 30 seconds. Exercise in bed is the most suitable way of exercise for lazy people. Just set aside five minutes before going to bed to do a hip bridge.
  Conclusion: The indoor lazy training methods mentioned here are more suitable for some beginners who exercise buttocks. If we want to have a more perfect body, want to have a more warped buttocks, then more still need to assist some other equipment. What benefits can hips bring to our body? Not only will the visual effect be better, wearing a dress in summer, even if you wear flat shoes, can also bring you the effect of wearing high heels.